Third Sector Support Wales is a network of support organisations for the whole of the third sector in Wales. It consists of the nineteen County Voluntary Councils and the national support body, Wales Council for Voluntary Action. DVSC works closely with North Wales CVCs to strengthen the sector's voice and highlight its impact in the region and collaborate on projects, events and training where appropriate with our North Wales partners, and with WCVA, as the national body, as appropriate.
​
The Betsi Cadwaladwr University Health Board (BCUHB) is the largest health organisation in Wales, providing a full range of primary, community, mental health and acute hospital services. It has three main hospitals at Bangor, Bodelwyddan and Wrexham and a network of community hospitals, health centres, clinics, mental health units and community team bases. The Health Board also coordinates the work of 109 GP practices and NHS services provided by dentists, opticians and pharmacists in North Wales.
Denbighshire County Council has 47 councillors, representing 30 wards, and serving approximately 94,000 people. The last election was held in May 2017. Full council meetings are held every month, and are attended by all 47 councillors. They discuss issues such as the council's performance in delivering services, the setting of council tax, partnerships with other public services and the impact of government policy on residents of Denbighshire.
Social Business Wales have been helping co-operatives and social enterprises for 35 years. Their expert team of Business Advisors are backed up by specialist consultants in areas including HR, law, finance and marketing which means they can help with a wide variety of challenges – from VAT advice to visioning, from business planning to board development and from sales strategy to stakeholder engagement.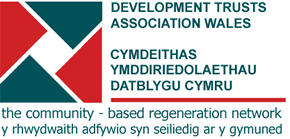 The Development Trusts Association Wales (DTA Wales) is an independent practitioner based membership organisation promoting the work of and supporting the growing network of development trusts in Wales. DTA Wales is part of the UK wide Development Trusts Association, the leading community enterprise and regeneration network and fast growing movement of 500 development trusts and more than 43 in Wales, with community owned assets worth £560 million. DVSC's Chief Executive is one of DTA Wales' North East Wales Coordinators for its Enterprising Solutions programme which provides added value to DVSC's Sector Support service.
Do you want to become a partner and support us in building resilient communities through voluntary action? Why not join us and support a movement for positive change across Denbighshire?
Share this page?
If you find this page interesting, why not share it with your friends?
Hello again … … today we have a small favour to ask. Volunteers, voluntary and community action and the third sector are at the heart of building more sustainable and resilient communities and we need them more than ever.
DVSC receives core funding from the Welsh Government but we need to raise more money so that we can continue to provide excellent sector support - whether you're a volunteer, voluntary and community group or a third sector organisation.
We can provide a wealth of information and resources and we want to keep our services as accessible as we can, and to reach as many groups as we can. So we think it's fair to ask people who visit us often for their help - if they feel able to give it.
Our Sector Support service is resource intensive, but we are investing in it because we believe providing support to volunteers, voluntary and community groups, charities, social enterprises and community interest companies - has to be at the heart of what we do. If you like what we are about, and you want to help support it, our future would be much more secure.
MONDAY - THURSDAY
08:30 AM - 04:30 PM
​
FRIDAY
08:30 AM - 04:00 PM
Naylor Leyland Centre,
Well street,
Ruthin, LL15 1AF
​